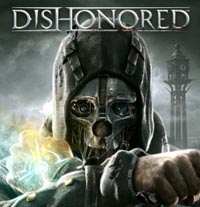 I love playing video games and the least I can say is that Steampunk is not a common genre. But it will change soon with Dishonored, developed by Arkane Studios and published by Bethesda Softworks.
Dishonored is a Neo-Victorian/steampunk stealth, action game that will be launched on October 9th 2012 for the PC, PS3, and XBox 360.
Shaun McInnis, Editor at Gamespot had the opportunity to try the game at the E3 and he posted his hands-on impressions:
Playing Dishonored for the first time, you can't help but feel sorry for Sam Fisher. The hero of the Splinter Cell franchise has probably spent half his life lurking in the shadows, going from one stealth operation to the next desperately trying to avoid being seen. Poor Sam. He probably could have gotten out into the sunlight once in a while if only he had supernatural powers.
Then again, not everyone can be like Corvo, the stealthy assassin you navigate through Dishonored's dystopian world of eerie technologies and royal corruption. Corvo is an assassin with access to exotic weaponry and even more exotic supernatural abilities. Using these tools, you realize that actively deceiving your enemies is every bit as important as hiding from them. In other words, creeping through the shadows isn't always the most effective tactic.
Promising, isn't it? Watch the video below to learn more about this exciting game!